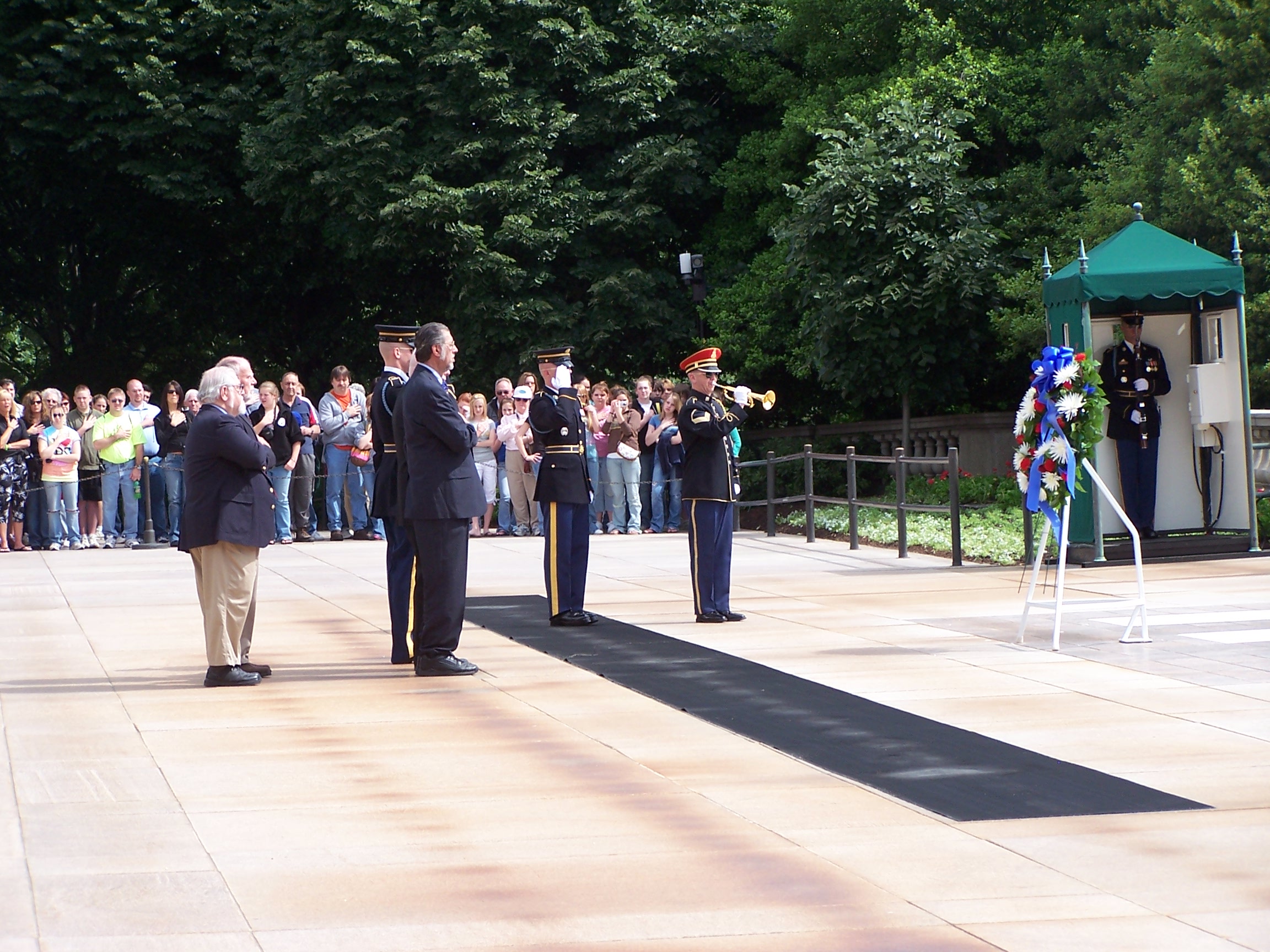 "SALUTE TO ALL FALLEN"
May 19, 2006 Arlington National Cemetery
*********************************
SPECIAL PRESERVATION DONATIONS
-Go to ..............www.easternbank.com and you can make donations to The CWRT of GB for Preservation.......................
If you are a Verizon employee, you can have them make MATCHING FUNDS to us based upon your Volunteer Hours that you give to us pr others, in any capacity..................................
-Go to www.savasbeatie.com or fax them at 916-941-6895 or call at 916-941-6896 and use the Coupon Code CWRTBoston and they will donate 30% of their cost for any books that you buy through The PAYPAL method only.
The CWRTs of Mass. fully support these non-profit organizations for the work that they do and the support to our History......
Sara Bearss Virginia Conservation Fund, c/o Library of Virginia, 800 East Broad St., Richmond, VA. 23219
Jack Williams' Wednesday's Child or the Jack Williams Endowment For Wednesdays Child at http://www.jackwilliamswednesdayschild.com

The CWRTs of Mass. also support donations made for the Victims of The Boston Marathon terrorist attack....
http://onefundboston.org

Steve Folven as "I am Babe Ruth - Red Sox or New York Yankee"
978-649-2831 or steve1020@comcast.net

It was the greatest war in American history.
Over 3 million Americans fought each other- 630,000 became casualties.
It was the only war fought on American soil by Americans, and for that reason we have always been fascinated with The Civil War.
Hundreds of books, movies and documentaries have (and are) being created about this tragic event in our History. With the internet, we now have yet another tool to (carefully) study every single event in this great period of American history.

Welcome to Civil War Round Table of Greater Boston....the 13th oldest Civil Round Table on this Planet, in existence since 1957
A leader in the Education and Preservation of the American Civil War. The Civil War Round Table of Greater Boston has been working with The Reenacting Community, The Historical Societies of this Commonwealth, and with all Veterans and Military Organizations, in order to promote and preserve our American History. The Civil War Round Table of Greater Boston, for years, has been going out into the Schools of this Commonwealth, bringing our History to its children, and bringing them into our organization. VISIT our EDUCATION Link!!!

***********************************

The CWRT of GB supports our modern day Veterans with organizations like this:

http://militaryonlinecolleges.org/veteran-entrepreneurship

We also support ConquerCancer.Org , see http://conquercancer.org/ or contact Susan Zuker at 508-545-1237.

We also support The Gary Sinise Foundation
https://www.garysinisefoundation.org

We also support the Waltham Lions Club for all the good work they do in helping people in need of food, medical care or sleeping assistance.

**********************************

Please see the following message from former WBZ newscaster Jack Williiams discussing Joshua Chamberlin, Ulysses S. Grant and Nathan Bedford Forest. This message was sent to CWRTGB President David L. Smith by Jack on January 30th.

Click here to see Jack Williams Message





About Us(CWRTGB)

THE RECALL JOURNAL..

Membership Application.........

Special Events...........

Massachusetts Round Tables
5 DAYS IN MAY 2020 BATTLEFIELD TOUR CANCELLED!!
This years May tour has been cancelled due to the Coronavirus. Next year's trip will be to sites around Atlanta. More details to follow.
Round Tables outside Massachusetts

Education of the American Civil War..............
Preservation of The American Civil War.....
Other Civil War Sites..........
++OW Holmes Awards............!
Museums........................
Reenactors...........................
Historical Societies...............
CWRT Opinions(Give Yours)?

Genealogy Resources


...